Your Best
Custom Phone Charger Manufacturer in China | ZONSAN
Call us today
Your Best
Multi Port Mobile Phone Charger Manufacturer & Supplier
Call us today
Your Reliable
Bulk GaN Cell Phone Charger Manufacturer & Supplier
Call us today

Are You Looking For One Professional Custom Phone Charger Supplier in China?
ZONSAN has been one leading
custom phone charger
wholesaler for over 13 years. Our
bulk cell phone chargers
are widely used in different digital device like iPhone, Samsung, Huawei, Xiaomi, Laptop, and desktop.
We support a variety of customization services. For example, there are many kinds of logo printing methods you can choose, such as screen printing and laser priting. For example, for charger specification label customization, we can provide label file template for you to add your own required label content. We can also support packaging customization, charger parameters customization, charger color customization, etc.
At present, we are promoting various models of 5w-240w chargers, such as PD charger, multi-port charger, QC charger, Gan charger, etc. Meanwhile ZONSAN is a pure oem wholesaler, we are not involved in retail business. Avoid becoming competitors with our custom customers in the retail market. So our customers can work with us for custom business with confidence.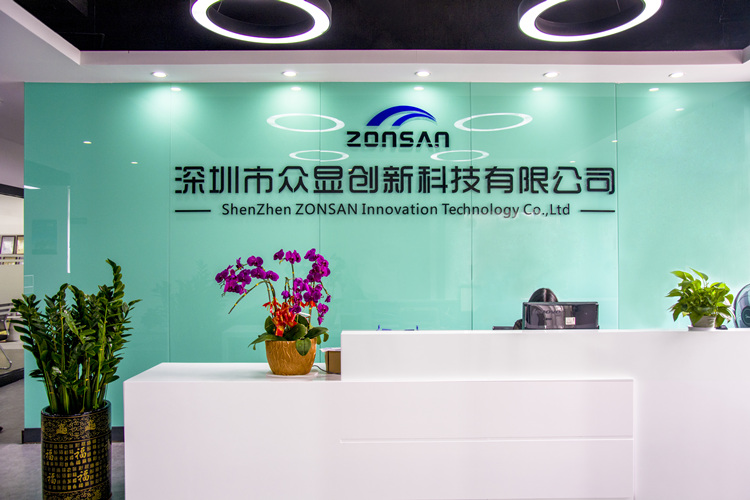 Your Best Custom Phone Charger
As a professional phone charger manufacturer in China, ZONSAN are focus on the safety of charger. All wholesale oem phone chargers are designed with six main protections: overcurrent protection, output overvoltage protection, input overvoltage protection, short circuit protection, over charging protection, temperature protection.
Strict Quality Control Process for Your Bulk Custom Phone Charger
All the bulk materials keep the same as the trial samples.
Our production quality control standard is ruled by ICS/BSCI/ISO9001.
All your wholesale cellphone charger orders 100% doing aging testing and apperance inspection before shipment.
We have a QC team of 12 people which inspect your orders during production.
Learn More
Vising Custom Phone Charger Manufacturer
Factory Vist
Product Certification
R&D
Exhibitions
Why Choose ZONSAN & What ZONSAN Can Do For You?
Why Choose ZONSAN?

1. Passed ISO9001/ICS/BSCI quality management system
2. Passed various product certifications including KC/CB/CE/FCC/ROHS
3. Strong R&D team and strict quality control and production process
4. Focusing only on chargers. Provide a variety of chargers from 5w-240w
5. More than 500 satisfied customers from from all over the world.
6. 7*24 hours service
What ZONSAN Can Do For You?
1. Customized logo: Support silk printing and laser engranving
2. Customized color box and carton
3. Customized charger specification labels
4. We can assist in the procurement of third-party data cables and quality control of data cables. And complete the packaging of the charger and data cable.
5. Charger ID design
6. Customized charger specifications
How to Custom Your Wholesale Mobile Phone Charger?

PS: 
1. MOQ of OEM: 1000pcs
2. If you look for a original mobile phone charger supplier, please contact us right now and get the lastest price!

Send Message
Production & QC for Your Bulk Phone Charger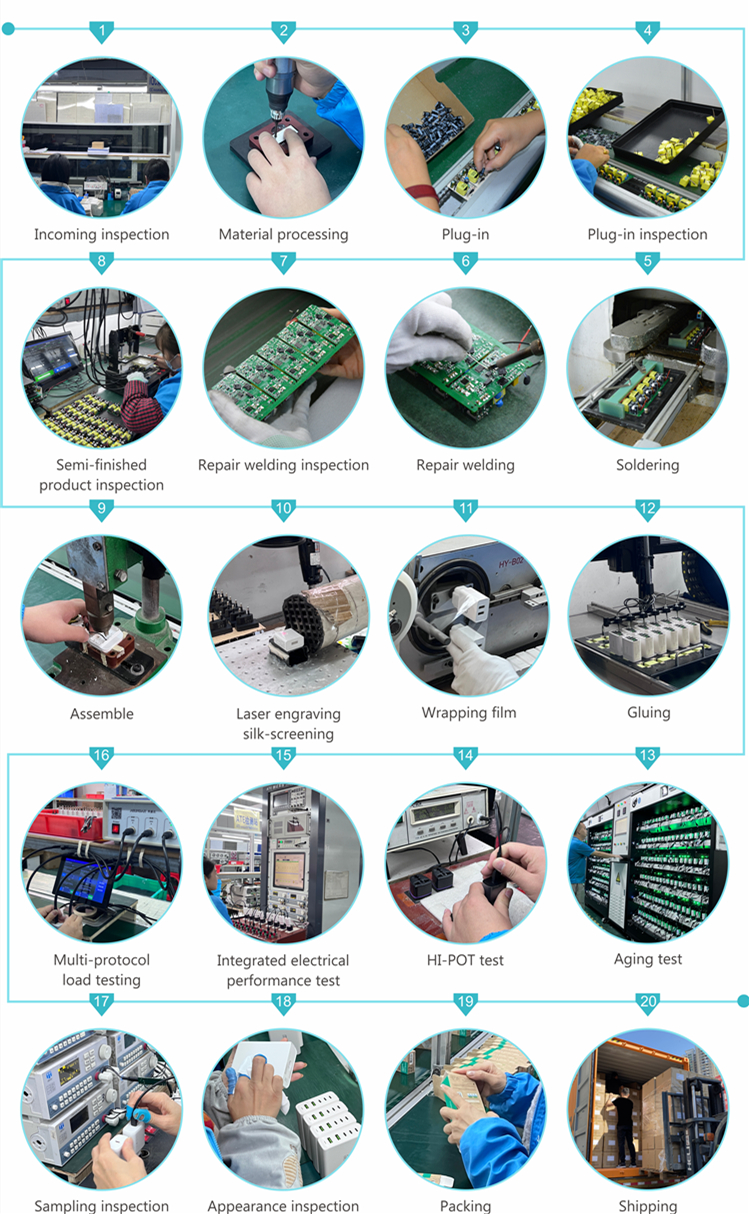 FAQ
Can you offer the certifications for our custom phone charger?

We make some regular charger certificates every year. If you have special certification needs, we can assist you with fast processing.
What is the warranty of your custom phone charger?

The warranty of our custom phone charger is one year.
Can you offer cable for our cusotm phone charger?

We do not provide cable. However, if you have a need for a charger you can contact our sales to assist in purchasing on your behalf.
Can we make custom phone charger?

Yes, we support custom logo, package, spec label and more.
How to ship my custom phone charger?

The logistics companies we work with are strong. Currently, depending on your destination and order, we are able to provide options such as air freight, sea freight, express delivery, rail transport and trucking.
What is your MOQ of wholesale custom phone charger?

Our MOQ of customization is 1000 pcs. But the sample MOQ can be one.
What company makes phone chargers?

ZONSAN
Heyday
Apple
Xiaomi
Anker
Huawei
Belkin
Just
What is PD?

Power Delivery (PD) is a specification for handling higher power and allows a range of devices to charge quickly over a USB connection. It operates by facilitating a conversation between two devices to negotiate a power contract so they can determine how much power can be pulled from the charger. Power Delivery starts at the 5V setting and is configurable up to 20V. Using a standard USB-C cable, it can handle up to 60W, and will go up to 100W using a designated EMCA cable.
Another point of interest regarding Power Delivery is that it allows for power to flow both ways, with no set direction based on circuit or connection. For example, if you were to connect two phones that support Power Delivery with a USB-C charging cable, one phone could charge the other and vice versa.
What kind of plug type do you have?

US, AU, UK ,EU, KR
How many employees are in your R&D department?

10
How can I get a catalog?

Please contact us and our sales will send a newest catalog to you.
How does your company do regarding quality control?

The BSCI/ICS/ISO9001 quality management system regulates the entire production process. Meanwhile, we have adopted advanced ERP management system, so that each batch of products can be traced.
Is your price competitive enough?

We can not commit that our price is the lowest, but as a manufacturer that has been in the charger, products line for 13 years. We possess rich and vast experience and we have the ability to control the cost. We will provide our customers with cost-effective products, our product deserves this value. We can guarantee high-quality products so that you have no worries and safe use.
How to choose a custom phone charger manufacturer?

Choosing a custom phone charger manufacturer requires careful consideration to ensure you select a reliable partner. Here are some important factors to consider when choosing a custom phone charger manufacturer:



Quality

: Check if they have certifications, such as ISO 9001, which indicate adherence to international quality standards. Are the mobile phone chargers fully certified? For example, CE, KC, CB, etc.



Expertise and Experience

: Assess the manufacturer's expertise and experience in producing custom phone chargers. Evaluate their track record in the industry and their knowledge of charger design, safety standards, and compatibility with different devices.



Customization Options

: Determine the level of customization the manufacturer can offer. They should be able to tailor the charger's design, branding, packaging, and specifications to meet your specific requirements.



Production Capacity

: Consider factors like manufacturing capabilities, lead times, and scalability to accommodate future growth.



Communication and Support

: Effective communication is crucial for a successful partnership. Evaluate the manufacturer's responsiveness, willingness to address your concerns, and their ability to provide ongoing support throughout the manufacturing process.



Pricing

: Obtain detailed pricing information from different manufacturers and compare them.



Supplier Audits and Inspections

: Consider conducting supplier audits or inspections to assess the manufacturer's facilities, processes, and quality control measures firsthand.
Copyright © 2023 ZONSAN. All Rights Reserved.